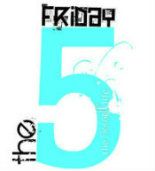 the Sowell life's Friday five...
• Monday (New Year's Eve) our house finally got back to normal. The Christmas decor was taken down and packed away for next December. For some reason it seems to come down quicker than going up. But of course, there's always a bigger mess when it comes down.
Left: before we left for Mississippi / Right: the way it looked Monday
• Once the tree was down, there was an empty space. I had told the Mr before the tree went up I wanted a chair to put there. Well... we finally found the perfect chair! And at TJMaxx!!
• We finally hung our wedding monogram in the new kitchen. It only took four months after we moved in, but hey, it finally happened.


• We watched our dawgs play in the Gator Bowl. Unfortunately, the end result is not what we wanted, but we love our boys, and still bleed maroon! We will always scream #hailstate!!
This of course was before we finally started scoring... final was 20 - 34.
• For the first time ever, I cooked black eyed peas. It's a southern New Year's tradition. But I did it! And Terry said even though he can't stand them, he thought they were the best he ever had. (Yes, he added pickles on top of his, too)! I boiled them for 3 -5 minutes on high and then rinsed them before placing them in the crockpot for an additional 5 hours. With them, I added bacon, onions, and quite a few spices.
What are your Friday five for the week? Want to link up with me on Friday's? I'd love to have you! I'll start hosting this link up every Friday. Just enter your post below, and please copy and paste "the Friday five" image to put in your post. I can't wait to see what your five are!
Happy Friday and
hello
weekend, y'all!!