For some this was a "
short week
" however, the Mr and I worked all. five. days. But it wasn't
too
bad!
Life never gets easier. You just get stronger.

#lifelessons
If you are here to link up with #theFridayfive, welcome! The link up is at the bottom of the post. If you don't mind,
please
grab my button and put it in your post somewhere. I'd
love
it if you did. And if you don't want to place the button in your post, just please mention the Friday five and link it back to here! =)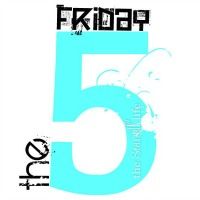 the Sowell life's Friday five...
1)
Monday was grocery shopping night. Go ahead and say it with me....
UGH
! The last time we really grocery shopped was December 31st. So you can just image the list. Since we meal plan, I know exactly what I'm going after and it makes life a lot easier. Of course, once I got to the cashier, she made a remark that "
I was buying the store out
." I kindly explained that we don't grocery shop every week, and that we meal plan. Then she wanted to know more about my plan of action. By the time the guy was wheeling my groceries out to the car, she was calling me "
the smartest shopper she'd ever met
." However, I wouldn't go that far! HA! And since it was kinda cold out, the sweet man told me to go ahead and get in my ride to stay warm, and that he would take care of getting everything in the vehicle. Sweet! Don't panic, but this was our bill... Hey, I think it's pretty good for three weeks of groceries.
2) Seeing fellow Mississippi State fans in what I call "Bama land" just makes my heart smile. Seriously, I love seeing all the State stickers on vehicles in front of me. It's like we share a special bond. HA! Well, one that shows we won't be bullied into becoming a Bama fan. I'm proud to be a State fan, always and forever! Oh yeah, #hailstate! Now, how many months til August?!
3) I hung our Mardi Gras wreath up this week. I felt like the door needed a little color, and these greens, purples, golds and yellows definitely make the door brighter and welcoming. Sorry the picture isn't the best color... I shot it at dusk with my iPhone. Yeah, I should have known better!
4) I went back to the dentist on Wednesday morning, and after over three hours in the chair... I was done. Well, done with that part. When my crowns come in I'll have to go back and have them put in, and then make another appointment for more work. Errrr. I woke up Thursday morning to find my lips were bruised and swollen, and I could barely open my mouth. Yeah, and y'all wonder why I despise going to the dentist?!
5) The Mr cooked for me Thursday night. That's not something that normally takes place in our home. Now, he might help me cook, but it's rare that he takes over and does it all. But he did, and it was delicious!! I had to cut the steak up pretty small to be able to eat it since my mouth is still swollen and bruised, but it didn't matter how big or small the bites... IT WAS SOOO YUMMY! Thanks honey for the best dinner of the week!
Well, that's the Sowell life's #theFridayfive... ready to link up?! I can't wait to see what y'all are posting about today!
And Happy Weekend y'all!!