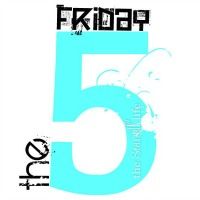 a
the Sowell life's Friday five...
I have a thousand things I want to blog about, but haven't had the time the past two weeks. I'm hopeful AC will be taking a nap today so I can blog about her first Easter, and first trip to Mississippi. Until then... enjoy these five pictures of our sweet girl!
Now, who's ready to link up with the Friday Five?!! I appreciate y'all spreading the word more than you'll ever know!! Please stop by and visit with the other bloggers who link up. It's a great way to find new bloggers to follow! And who doesn't love comments, right? =) Enjoy your weekend, y'all!